We have a wide range of professional light and effects to hire. Everything from simple LED uplighters, to stand alone multi-effect party bars – smoke and spark machines.
–
Kam Moonglow | Stand-Alone LED Light
LED Disco Light
Blue, Green, Red Beams
LED Function Display
Sound Activated
Super Bright LEDs
The Kam Moonglow LED is a rotating LED disco light which produces crisp red, green and blue rays. With special round lenses, it offers a maximum light output. All settings and functions can be set and retrieved with the digital display. Several devices can be synchronized in master-slave mode. Watch Video
*Available for Delivery & Dry Hire.
–
KAM LED Power Bar | Super Bright LED Par Lighting
4 x RGB Par Cans
High Power Colour Wash
Assembled On T-Bar
Foot Pedal Controller
Multiple Effect Options[/check_list]
This high powered Tri-LED model is 375% brighter than the award-winning Kam LED Parbar! These lights are a sure winner at any event that needs colour adding to the room. With foot pedal control including a kill function, sound to light and static colours these units are extremely diverse. Watch Video
*Available for Delivery & Dry Hire.
–
KAM COB PartyBar | Wireless Footswitch Light (WFS)
Wireless foot switch control
4 x slimline COB LED par can lights mounted on controller T-Bar
Colour wash effects
Adjustable par cans
Incorporates 4 x white strobe lights[/check_list]
The KAM ParBar is a powerful lighting system which comes with a wide range of light patterns to suit any event. Watch Video
*Available for Delivery & Dry Hire.
–
AFX BarCOB2 | COB LED Uplighters
2 COB leds of 18W RGB
4 or 10 DMX channels
Led display
Strobe
*Available for Delivery & Dry Hire.
*Click Here To Get A Quote Now
–
BeamZ 3-Some | Lights
2 Moon Flowers and a laser in one set
Each unit can be positioned separately
Strobe function
Adjustable program speed
Adjustable sound sensitivity
This 3-Some LED light effect set contains 2 LED Moon Flower units and a laser unit. These 3 units can be positioned separately and create beautiful figures.
*Available for Delivery & Dry Hire.
–
BEAMZ ShowBar | 2X PAR 2X Butterfly R/G-LASER
Light source PAR spotlight: 12 x 8 W LED 4-in-1 RGB UV
Light Source Butterfly: 8 x 3 W RGBW
Light source stroboscope: 4 x 1 W Strobe
Strobe effect with variable speed
Auto mode with adjustable speed
Pre-programmed shows
The beamZ ShowBar set is a complete lighting set including 6 lighting effects on the T-bar.
*Available for Delivery & Dry Hire.
–
QTX LightFX FX900 | Haze Machine
Suitable for wide variety of applications including nightclubs, laser shows, mobile DJs & theatres
7,000 Cu Ft (198m³) per minute (approx.)
Intelligent microcomputer keeps the temperature high
Illuminated tank to show when the machine is ready
This haze machine creates a fine mist that enhances lighting effects. It uses MIRROR piping technology to reduce jamming and a temperature control system to preserve a high temperature for longer periods.
*Available for Delivery & Dry Hire.
–
ATMOTECH VS 1500 | Smoke Machine
1500W heater
Smoke output: 20,000 cu.ft per minute
Supplied with hand-held wireless remote controls
Warm up time: approx. 8 mins
The Atmotech VS-1500 is perfect for mobile DJs and entertainers who want a high output fogger. With an output of 20 000 cubic feet per minute, it can cover a stage or even a whole dance floor. The high quality fluid we use looks great with any and all lighting equipment and looks fantastic.
*Available for Delivery & Dry Hire.
–
KAM Energy SD1 1.5W (1500mW) | Laser
Massive 1500mW output equivalent to a standard 2000mW laser
Laser power: red 550mW 638nm / green 150mW 532nm / blue 800mW 450nm
Breathtaking professional animations from the supplied SD card
Add your own animations via an SD card or ILDA input/through
Image Zoom feature to fit the animations to the environment
Professional Class 4 laser
Full DMX512 operation
24 DMX channels with dual layer compatibility
Auto and Sound-to-Light modes
Easy-to-use controller with LCD display on rear of unit
A flexible 1.5 watt laser from Kam which can be run from ILDA or DMX interfaces or from pre-loaded programs via an SD card and has the ability to run as part of an integrated laser and lighting show via an existing interface or as a stand-alone unit.
*Available for Delivery only.
–
Spark Stream
Non-pyrotechnic fountain display
Virtually no smell and very little smoke
Output time: up to 5 1/2 minutes from 1 powder pouch
Output height: up to 5m (3 adjustable heights)
Warm-up time: approx. 8 minutes
Hopper capacity: 120g
DMX channels: 1
Manual (via wireless remote) and DMX modes
3 push button menu with LED display
PowerCON input/output
5-Pin XLR input/output
Wireless remote control included
The Spark Stream is a unique special effects machine that projects cool to the touch sparks. The system contains no explosive content making it perfect for any indoor or outdoor event from fashion shows and concerts to corporate events. The unit operates at much cooler temperatures than traditional pyrotechnics by heating specially formulated granules and projecting them into the air. The sparks produced are non-flammable and non-hazardous.
*Available for Delivery only.
–
BEAMZ Fuze75S Spot 75W | LED Moving Head Light
75W High Intensity White LED
11 or 13 DMX Channels
DMX and Stand-Alone mode
DMX in/output via 3-pin XLR
Master slave synchrosiation
Beam Angle 11°
Control panel with LCD display
Strobe 1-11Hz
The Fuze75S Spot LED Moving Head is a lightweight and compact moving head featuring a powerful 75W LED. It produces sharp, light-coloured beams that can be customised using the colour and gobo wheels. The Fuze75S also features a 3-facet prism that splits the beam for great effects and to cover larger areas. Operation via DMX, Auto mode with exiting built-in light shows, Sound Active Mode or linked in Master/Slave mode. Perfect for lighting designers, DJs, bands, clubs, bars and installations where small footprint and low weight is critical.
*Available for Delivery only.
–
Equinox Colour Raider |Uplighter
4 x 4W quad-colour LEDs
Beam angle: 25°
683 Lux @ 2m
DMX channels: 3/4/4 or 8 selectable
0-100% dimming and variable strobe
4 push button menu with LED display
Versatile and lightweight, the Colour Raider pack is ideal for uplighting walls, features and facades. Each fixture is loaded with 4 x 4W RGBW LEDs which output smooth colour fades and changes. The housing design incorporates a snoot to stop glare and a sit flat carry handle. Fixtures can easily be linked together to create larger coordinated lighting shows and the pack can be controlled by DMX or stand alone modes, an infrared remote is also included to allow easy control at the push of a button.
*Available for Delivery only.
–
Chauvet EZPin | Uplighter
4 x EZpin uplighters
Battery powered
Fully charged before hire
Maximum run time of up to 10 hours
Magnetic base to secure to metal surfaces without a clamp
Accent lighting and pin spotting with our battery powered EZpin uplighter is easier than ever. These look great with our Mirror Balls as well as our Equinox DJ Plinth Kit.
*Available for Delivery & Dry Hire.
–
Equinox DJ Plinth Kit
All-in-one solution
3mm thick top and base plates feature cutout handles for easy transportation
Max. load: 15kg
The Equinox 1 Metre DJ Plinth Kit is ideal for mobile DJs and entertainers as it is quick and easy to set up without the need of using tools. With the included carry bag transporting the stands to and from gigs is also a breeze. This stand can hold up to 15kg, so a variety of equipment can be used with it, including lighting effects such as the Equinox Colour Raider Uplighters.
*Available for Delivery only.
–
Mirror Ball With Stand & Lights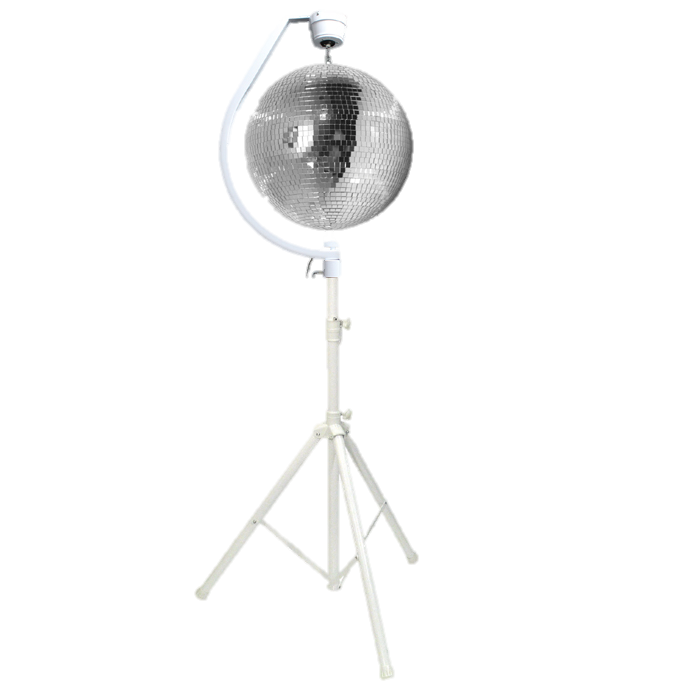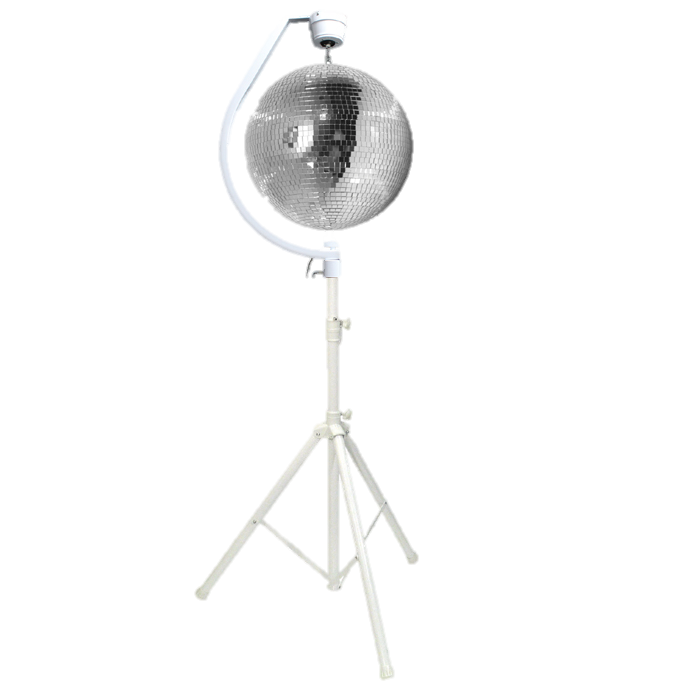 50CM mirror bal
Curved bracket to hold the mirror ball with built in motor
White Stand to hold it all in place
Hire includes lighting equipment
A fantastic all in one mirror ball solution that's great for those that can't hang a mirror ball from the ceiling, instead use the stand and curved bracket. Don't let a ceiling hold you back from adding some glitz and glamour to your event!
*Available for Delivery only.
–
*Dry Hire – Item can be reserved & collected from our Norwich depot, booking must be 24 hours in advance of hire.
*Delivered – the item will be delivered and setup by our engineer, all leads cables fixtures and fittings will be supplied, booking must be 48 hours in advance of hire.